About Us
The Joey Pizzano Memorial Fund, Inc. is dedicated to improving the lives of children with special needs and their families. Joey was a wonderful 6 year old with developmental disabilities, whose bright smile, hearty laugh and love of life touched many people. Joey loved the water and he loved his family. Joey's memory lives on in the smiles and laughter of other children with disabilities enjoying the water and their families.
Programs & Events
JPMF SPLASH!
The JPMF Splash! water safety program teaches children, teens, and young adults with developmental disabilities how to be safe and have fun in and around the water.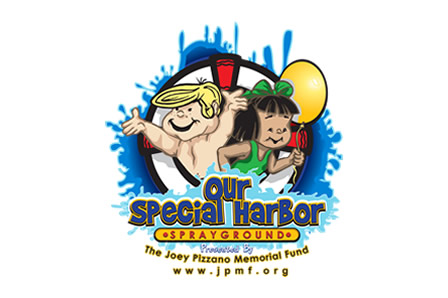 OUR SPECIAL HARBOR
Our Special Harbor is uniquely designed to promote barrier free, natural inclusion opportunities where developmental disabilities vanish amid the fun and excitement of the Chesapeake Bay setting.
Special Kids Special Families
Upcoming Events
SEP
5
OUR SPECIAL HARBOR SPRAYGROUND
Last official day of summer and the last day to enjoy Our Special Harbor. Be sure to visit the sprayground this summer. For more info click the Our Special Harbor Flyer
HERE
.
SEP
16
JPMF GOLF CHALLENGE
16th Annual Golf Challenge to support events and programs for individuals with disabilities. Click here to register as a premium sponsor:
SPONSORSHIP REGISTRATION
Sep
11
JPMF FAMILY FUN DAY AT OUR SPECIAL HARBOR
Join JPMF at Our Special Harbor on Sunday Sept. 11 for and End of Summer Family Fun Day!
FAMILY FUN
[Read more]